Our nearest airport is Hilo International (ITO) Airport on the eastern side of The Big Island. Airport pick-up and drop off (from and to Hilo International ITO) are included in our residential retreat programs. Kona airport is a two hour drive to Hilo and even longer to Kapoho Sanctuary. The best option is to fly to Hilo. There are direct flights from Los Angeles (LAX) with United Airlines. Otherwise, a Honolulu stopover makes Hilo accessible from most big cities worldwide. The flight from Honolulu to Hilo lasts about 50 minutes.

A Honolulu stopover makes Hilo International (ITO) Airport accessible from most big cities worldwide.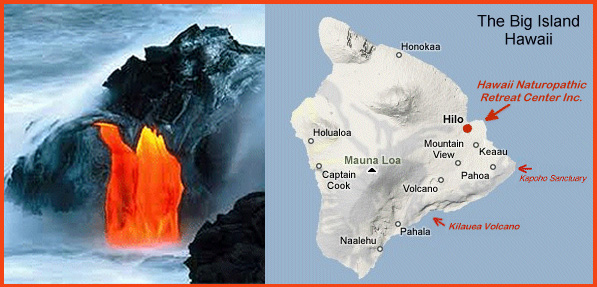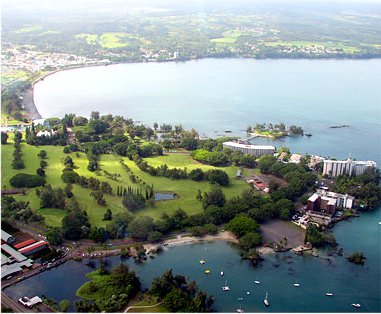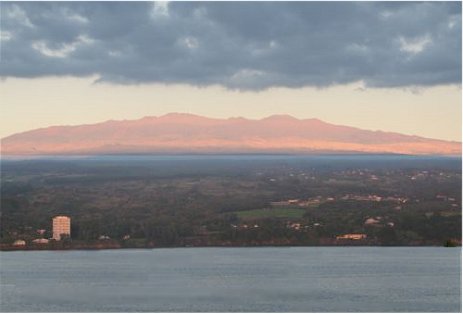 Mauna Kea Mountain which means white mountain in Hawaiian. This sacred mountain's top is often covered with snow in the winter making a dramatic backdrop to quaint Hilo seaside town.
Hilo is a small airport and at this time vehicles cannot stop and wait at the curb at the arrival terminal. The driver of the van will continue driving around slowly until he/she sees you waving. Please pick up your luggage and walk to the curb just a few feet from the baggage claim area. Look for our white van displaying our logo Hawaii Naturopathic Retreat Center, and wave and smile at the driver! Make sure to give us your cell phone number prior to your arrival to communicate at the airport if necessary.
We are looking forward to meeting you at the Hilo airport. Bon Voyage!
Please note that there are no pick ups from Kona International Airport.
If you are staying at our Aloha Wellness Inn, downtown Hilo, and are renting a car or taking a taxi, you will need to find directions to:239 Haili St., Hilo, HI 96720.
Cross street: Kapiolani.
Landmarks: opposite the Lyman Museum and St. Joseph Catholic Church.