A New You in 2018

Listen to Dr. Maya Nicole Baylac:
A new you in 2018, as easy as 1, 2, 3
Beauty inside out… 4, 5, 6, 7
---
1-Stop trying to becom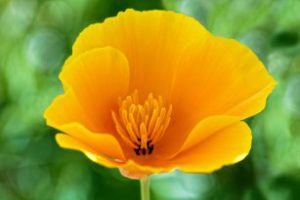 e someone which you are not. Instead accept who you are and work from there. Forcing your body into shapes that are foreign to her. Stop pretending, playing games, wearing a mask, being a fake. Surrender to the reality of your feelings and honor them by sharing them with others.
2- Fill your soul with the natural beauty of nature and of the universe. Obey universal laws of the universe that govern our lives. Practice being rather than doing.
3-Transform despair into acceptance of what is. Stop wanting, desiring what you don't have, instead accept the emptiness, your aloneness, see the beauty of your aloneness in the silence of your heart. Feel the peace coming with acceptance of the unknown.
4- Stop the war within. Make peace with yourself. Stop punishing yourself. Instead love yourself. This love is all around, just reflect the love from this universe, let it flow within and be part of you
5- Look straight into the eyes of your fears. See that they are not real. Just anticipation of a negative event in the future created by a negative mind. Let your fear burn in the fire of your consciousness. Anchor your soul in the reality of this present moment and see your fears vanish into nothingness.
6- Practice detachment rather than dependence. Eliminate the search for stimulation, anger, pleasure, success, but take it when it is there and let it go by. Accept the fleeting aspect of feelings rather than making them your purpose.
7- Learn to be creative in your solitude. It could be singing, playing music, writing, cleaning, cooking, praying, anything as long as you are present with your soul, your love, your beauty and be one with the beauty of this universe.
Don't miss the ones you love and are not there. Do not avoid taking the challenge of being where ever you are with whoever.Stop thinking about which you don't have and open up to what you have.
Fill yourself with the experience of living this moment fully as a gift freely chosen.
---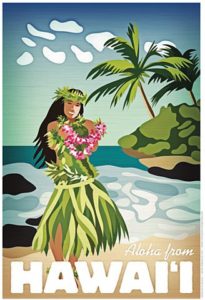 Beauty was given from birth and remains yours for the rest of your life, it is not associated with youth or a certain body shape or a type of behavior or a form of smile.
Beauty is surrender to the laws of nature: harmony, oneness, rhythm, presence, continuous change, diversity, uniqueness.
Beauty and love are 2 aspects of the same thing.
Beauty is what exudes from you when you love yourself.
---
Beauty inside out

A basis for true Success in life

Wash away the imprints of old traumas

Melt layers of extra weight from auto indulgence

Release unwanted material that don't belong to your body

Purify your body and your soul with the best gifts from mother nature

Let go of suffering, old stories, past grudges hurts guilt and shame

Forgive yourself and others for our imperfections

Get a fresh start with your personal adventure within
---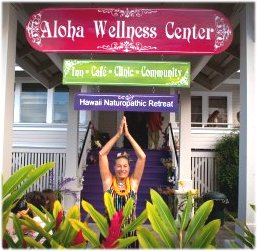 We have seen many wonderful people change their lives after spending some time with us here in Hawaii. Especially common after a period of eating and sleeping better, relaxing and detoxifying body and mind.
Perhaps you are thinking about taking a bold step, in a new direction, becoming a new you.
We are here if you need support and assistance! You are always welcome to call us!