Benzodiazepines
The Ashton Manual
Benzodiazepines: How They Work and How to Withdraw (aka THE ASHTON MANUAL) – The work of Professor C Heather Ashton DM, FRCP
http://www.benzo.org.uk/manual/
—
The Benzo Book
The Benzo Book, Getting Safely Off Tranquilizers by JackHobson-Dupont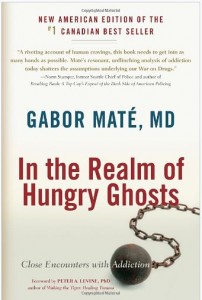 Addiction Books
In The Realm of Hungry Ghosts: Close Encounters with Addiction, by Gabor Mate
Buy on Amazon, I-Books, Barnes & Noble etc.,  In The Realm of Hungry Ghosts: Close Encounters with Addiction
http://drgabormate.com/ – Dr. Gabor Mate's website
—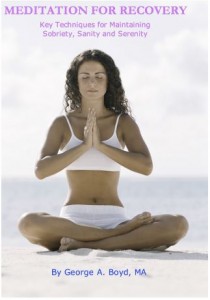 Meditation for Recovery: Key Techniques for Maintaining Sobriety, Sanity and Serenity
This book is designed for those people who are recovering from an addiction and are seeking to establish and maintain their sobriety. It has an extensive section on the uses of meditation for maintaining sobriety, plus this book gives key information about the deeper work of recovering from the issues of growing up in a dysfunctional family.
You can view the cover and the table of contents here.
You can purchase the book at Mudrashram Publishing – http://www.mudrashrampublishing.com/

The Pulse Test by Dr Arthur Coca
Coca Pulse Test Form – Allergies
The Pulse Test book by Arthur Coca MD
—
The Food Detective app for Android and iPhone
While on retreat at Hawaii Naturopathic Retreat you may have done the Coca Pulse Test developed by, Arthur F. Coca, MD to test for food allergies and food sensitivities.
Coca's research showed that your heart rate goes up by at least 16 beats per minute in a predictable pattern after you eat foods to which you're sensitive. You may not experience any symptoms right away, but your body reacts by elevating your heart rate for up to 1½ hours. This is why the easy-to-use Food Detective app developed by The Bulletproof Executive is so handy. It is not always convenient to continuously measure one's heart rate before and after each meal.
This app does the work for you by utilizing the phone camera as a sensor to detect your heartbeat. Dr. Coca's method is a very powerful way to determine food sensitivities. There is an iPhone version of the app and an Android version. Head on over to your app store and search for "The Food Detective".
Super Angel Juicer
Visit: Super Angel Juicer on the web.
—

Norwalk Juicer
Dr. Norman Walker (Norwalk) became known as the leading expert in the field of raw juice therapy when he opened the Norwalk Laboratories of Health Research in 1910. His research in the benefits of raw vegetable and fruit juices prompted him to begin production of a hydraulic press juicer. – The Norwalk also grinds seeds & cashews into a tasty seed butter.
Please visit the Gerson Therapy Resource page – here.
Water Ionizer
Akai – The Ionizer Plus Water Electrolyzer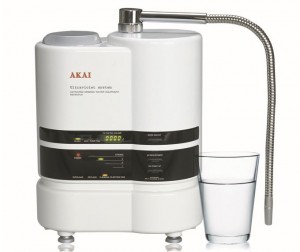 Toilet Stool
Be More Natural – Squatty Potty 🙂 – Squatty Potty Toilet Stool: How Toilet Posture Affects Your Health