Mayan Uterine Massage
Mayan Therapeutic Uterine Massage (MUM) incorporates abdominal and cloth massage, as well as delicate energetic focuses to relax the solar plexus and reposition the uterus, alleviating a variety of uterine and abdominal issues.
Mayan Uterine Massage is an ancient technique used in ceremony and in med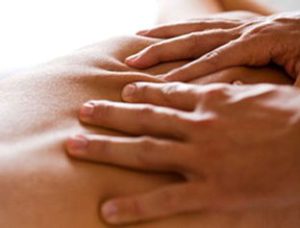 icinal practices throughout Central America for a range of physical and spiritual ailments.
Traditionally, the therapy is performed with prayer, herbal baths, and the burning of medicinal tree resins to nurture the emotional, mental and spiritual components of one's physical condition or concern. This therapy combines relaxing and powerful massage techniques along one's abdomen to open the solar plexus region and to realign the uterus into the desired anatomical positioning for that individual.
A pattern of precisely directed strokes and pressure are utilized to emphasize lymphatic drainage and blood circulation, which enhances ligament stabilization, detoxification, and toning of the uterus and surrounding tissues. After repositioning of the uterus, a faja (linen cloth) is wrapped with appropriate pressure to support the uterus and allow it to set comfortably into alignment within the pelvic cavity.
Many women report this wrapping to be very nurturing, energizing, and harmonizing for the condition with which they are seeking to alleviate.