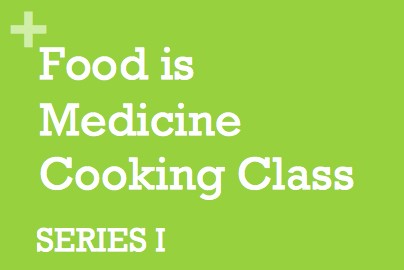 Schedule For Cooking Classes In Hawaii
Food is Medicine Cooking Class, Series I is a seven class series that will walk the student through the basic principles of nutrition and choosing ingredients and produce. It teaches options for purchasing foods and includes a practical shopping experience at the farmers market in Hilo. Learn how to store food properly and safely. Some of the topics include food combination, dehydration, flours and grains, preparing healthy drinks, sprouting seeds and alternative sweeteners. For every class there is live food preparation demonstrations and students will get exposure to preparing a variety of nutritious and creative dishes. Learn to prepare Smoothies, Juices, Raw Soups, Raw Lasagna, Kombucha, Lemonade, Ice Cream, Nut Milks and more! The outcome of this series of classes will leave students confident in the main areas of raw food preparation at home and well on the way to healthy, vibrant beings!
Next class series starts April 28th
Classes are held Monday afternoons from 4 – 7pm
Call 808-933-4400 to register for the class
NEXT CLASS SERIES STARTS APRIL 28TH!
7 Class Series: 4 – 7pm Mondays
Class 1: 28 April 2014, Mon
Basic Nutrition Principles
Cutting Tools
Salads and Salad Dressings
Class 2: 3 May 2014, Sat*
Shopping Choices
Food Storage
Vitamix and Blenders
Smoothies
 Class 3: 12 May 2014, Mon
Food Combination
Hand Blender and Juicer
Raw Soups and Juices
 Class 4: 19 May 2014, Mon
Food Dehydration
Mai Courses & Appetizers
Dehydrators
Lasagna and Kale Chips
Class 5: 26 May 2014, Mon
Flours and Flakes, Grains
Flour & Grain Mills
Pestle and Mortar
Pesto, Muesli, Freshly Ground Oatmeal, Special Breads
Class 6: 2 June 2014, Mon
Conventional Drinks
Healthy Drinks
Fermented Drinks
Sauces
Kombucha, Hummus, Falafels
Class 7: 9 June 2014, Mon
Seeds, Nuts, Legumes
Sprouting
Nut Milks
Desserts and Sweeteners
Ice Cream
Call 808-933-4400 & Register For The Hawaii & Hilo Cooking Classes.
* Hilo Farmer's Market, Saturday, May 3rd at 7am
COST: $350
Call 808-933-4400 To Learn More About Food Is Your Medicine 7 Cooking Class Series
https://www.hawaiinaturopathicretreat.com/wp-content/uploads/2014/04/Food-is-Medicine-Cooking-Class-Series-I.jpg
276
404
Nicolette Marais
http://www.hawaiinaturopathicretreat.com/wp-content/uploads/2013/04/logo11.png
Nicolette Marais
2014-04-16 18:23:57
2014-10-07 17:45:59
Food Is Medicine Cooking Class – Series I