About Hypnotherapy
Hypnosis, also referred to as hypnotherapy or hypnotic suggestion, is a trance-­like state in which you have heightened focus and concentration. Hypnosis is usually done with the help of a therapist using verbal repetition and mental images. When you're under hypnosis, you usually feel calm and relaxed, and are more open to suggestions.
Hypnosis can be used to help you gain control over undesired behaviors or to help you cope better with anxiety or pain. It's important to know that although you're more open to suggestion during hypnosis, you don't lose control over your behavior.
Hypnotherapy can be an effective method for coping with stress and anxiety. In particular, hypnosis can reduce stress and anxiety before a medical procedure, such as a breast biopsy.
Hypnosis has been used for:
Pain Control – Hypnosis may be beneficial for pain associated with cancer, irritable bowel syndrome, fibromyalgia, temporomandibular joint problems, dental procedures and headaches.
Hot Flashes – Hypnosis may relieve symptoms of hot flashes associated with menopause.
Behavior Change – Hypnosis has been used with some success in the treatment of insomnia, bed­wetting, smoking, obesity and phobias.
Hypnotherapy is also a very effective tool to look more deeply at the "trance" of personality. Often we identify ourselves with our likes and dis­likes, the stories we tell about who we are and our past, present, and future. Through guided inquiries that dive into the direct felt perception of the here and now it is possible to directly discover who and what you really are without the "trance" or "hypnosis" of your beliefs.
This work by its nature is very relaxing and is guided by the experience of presence of both the therapist and client. It can be oriented toward personality transformation, ego­strengthening, or ego­transcendence. Sessions are creative and can use music, voice dialogue, non­dominant hand writing, and movement. The client is asked to participate with awareness so that the transformations that occur are conscious.
Hypnotherapy is very effective in dialoguing with the sub­conscious mind and often uses age regression to access causes of pre­existing conditions. Guided imagery, suggestion, conscious use of language, story­telling are all ways that a hypnotherapist can use to facilitate change and healing. Some people are convinced that they cannot be hypnotized yet it is my experience that through tuning into a client a way to work with the sub­conscious is always revealed through language, breathing patterns, body language, and silence.
Hypnotherapy is a broad category of processes that work with perception and the experience of deepening into the truth. Through sensitive listening and being guided by the client, a hypnotherapy session can be a doorway to understanding healing and the nature of a human being. Guided imagery and healing suggestions are potent tools for talking to the sub­conscious mind to harness its support in all healing.
Denise has lived on the Big Island of Hawaii for 26 years. She has been a Certified Hypnotherapist for over 18 years; incorporating Self-Understanding through dreams and Ho'oponopono; an Ancient Hawaiian healing practice of reconciliation and forgiveness in her healing work.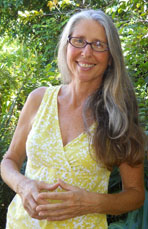 Healthy body, peace of mind and the nurturing of Spirit has always been the core of her life's purpose. It is her gift and joy to help all who wish to reclaim inner peace, vibrant health and soul connection.
When we connect with our Divine Nature everything comes back into alignment and balance, opening us to unlimited wisdom and healing.
Hypnotherapy is a gentle journey using deep relaxation that allows us to enter an altered state of consciousness. In this expanded state we are open to positive suggestions, able to release and heal through our own individual inner language of symbols and images. These often echo what our dreams are revealing, presenting us with powerful tools of insight.
We have the wisdom and power within us to transform our lives.
Here are just a few things that hypnotherapy helps with:
Addictions
Anxiety/fear, phobias
Pain management
Healing trauma, PTSD
Childhood core beliefs
Relationship issues
Obsessive, compulsive behaviors
Healing the body
Soul connection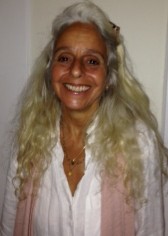 Bodhitara Diane Searles describes herself as the daughter of an alchemist and a zen teacher. Her father is a chemist and her mother is a practical mystic. She is the combination of their union and has grown into a human being whose heart is activated through deep transformational processes that are grounded in coherent and relevant sensibilities. Bodhi was born and raised in New York and have been living in the Hawaiian Islands for 25 years. She feels that she has been called here to be part of the great change, alchemy, and awakening to life affirmative sensibilities that is being revealed and put into practice worldwide. She has been on a spiritual path of awakening and have traveled extensively to sit, practice, and experience the depth of wisdom embodied by many Eastern teachers and teachings. She was given the name, Bodhitara, by Osho in her early twenties. The name means "Awakening to Compassion". Bodhi still considers herself aligned and inspired by that liberating path of loving and meditation.
Bodhi is devoted to personal possibility and have a deep trust in what humans can be and do together when they focus hearts and minds on kindness, appreciation, and collaboration. Bodhi holds a Masters Degree in Education and love to cultivate a learning environment in all settings that she finds herself in. As a therapist She is a cultural creative and weave together many modalities. With a strong foundation in psychology and communication she loves the practice of hypnotherapy, voice dialogue, body based inquiry, neuro-linguistic programming (NLP), and writing practice. She also has delved into bodywork of all kinds and is adept in massage, authentic movement, and watsu but do not currently practice these forms of therapy. She does however integrate a somatic orientation in all the work she does. She also offers eco-psychology, Reichian Breathwork, and meditation to deepen the direct experience of wholeness in the field of healing so we do not dwell in the terrain of separation but rather thrive through inter-connectivity.
Bodhi's work is truth driven, loving, and enlightening. She works intuitively and very deeply to include all aspects of the human experience. She loves the healing journey and feels that the body, mind, and heart are allies in our awakening if we know how to listen, feel, and take action where appropriate. In joy we are the most intelligent and in joy we heal because we recognize our nature to be that frequency of gratitude and appreciation for the miracle of life and the opportunity to share our gifts with everyone and every thing.
I learned about Breathwork, it was great, and have been slowly decreasing my meds. In two weeks, my Ativan dosage is lowered from 2 mg to NONE and I'm slowly lowering my SSRI dosage. I think my EFT sessions with Lilia were most beneficial, a lot came out in those. Although I only had a few sessions of The Work, I find that I am able to use those tools, of understanding my thoughts, often.
I received more affective psychotherapy treatment from Lilia in five sessions than going to my therapist back home for weekly sessions over a year and a half. My first Reichian Breathwork session with Dr. Baylac healed my deep grief about losing my father two years ago. I have felt peace about him ever since. I received great insight and perspective on anything that had been upsetting me over the past 15 years.
Breathwork and EFT were most beneficial for me. I had been to counselors before and had not made much progress. My issues were on the surface at the retreat and both techniques really pulled stuff out. They were like an emotional castor oil pack – drawing the impurities out of my soul.
Part of my therapy for the month that I was there was breathwork. I had emotions that Dr. Baylac helped me discover and then let go of. Without going into too much detail I had a less than favorable childhood with an abusive father. The gently supportive breathwork helped me open up my blocked emotions that I held in my throat and my stomach.
At Hawaii Naturopathic Retreat we discuss feelings, learn mindfulness, process the past, grief and pain and explore ways of coping with anxiety, depression and fear. Don't let the past or future paralyze you. Live the life you deserve!