About The TARA Approach
The TARA Approach is a somatic and verbal healing process that incorporates Jin Shin acupressure, Cranial Sacral Work (which can entail full body unwinding), and ReDiscovery Dialogue.
The Jin Shin portion specifically works with elemental imbalances (Earth, Water, Wood, Air, Fire) and helps a person identify and access internal and external resources to meet the needs in the body/emotions/psyche. It is an excellent modality for working with early trauma, helping to integrate and re-pattern the nervous system.
The ReDiscovery Dialogue process starts with the intake and continues simultaneous with pulse reading and acupressure. It includes inquiry, insight, and guided/self generated imagery to help neural re-patterning.
Cranial Sacral Unwinding is woven throughout the session, more or less, depending on the needs of the individual. CSU is emphasized toward the end of the session for integration, recalibration, and deeply rejuvenating rest.
The energy system that is utilized for Jin Shin acupressure is the original blueprint that develops in utero, out of which the "Ordinary Meridian" system then develops. These flows of energy and their associated acupoints are called The Rivers of Splendor in Jin Shin language, or the "Extraordinary Meridians" in Chinese Medicine. They are also used in the 5 Element acupuncture system. When you use these points you are accessing your primary developmental imprints.
The TARA Approach is unique in that it can specifically address pre and perinatal trauma, and is an excellent treatment for trauma in general including early caregiver attachment disruption issues.
Christy has been a healing arts practitioner and bodyworker for over 20 years. She h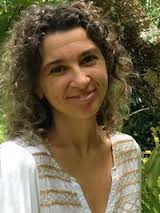 as focused her studies on human development, somatic psychology, and spirituality, and is currently earning an MS in Counseling. She also had a special interest in eco-psychology and expressive art therapy.
Christy cultivates relationships with the elements of nature, widening the scope of connections that can help us reclaim awareness, empowerment, and authentic self-expression. Her work facilitates personal insight into how our wise bodies express our deepest feelings and needs and are the foundation of our spiritual connection and renewal. Her specialties are healing past traumas that block our energy and inhibit us from fully living life, creating clarity out of confusion, and supporting the graceful navigation of challenging life transitions.
I learned about Breathwork, it was great, and have been slowly decreasing my meds. In two weeks, my Ativan dosage is lowered from 2 mg to NONE and I'm slowly lowering my SSRI dosage. I think my EFT sessions with Lilia were most beneficial, a lot came out in those. Although I only had a few sessions of The Work, I find that I am able to use those tools, of understanding my thoughts, often.
I received more affective psychotherapy treatment from Lilia in five sessions than going to my therapist back home for weekly sessions over a year and a half. My first Reichian Breathwork session with Dr. Baylac healed my deep grief about losing my father two years ago. I have felt peace about him ever since. I received great insight and perspective on anything that had been upsetting me over the past 15 years.
Breathwork and EFT were most beneficial for me. I had been to counselors before and had not made much progress. My issues were on the surface at the retreat and both techniques really pulled stuff out. They were like an emotional castor oil pack – drawing the impurities out of my soul.
Part of my therapy for the month that I was there was breathwork. I had emotions that Dr. Baylac helped me discover and then let go of. Without going into too much detail I had a less than favorable childhood with an abusive father. The gently supportive breathwork helped me open up my blocked emotions that I held in my throat and my stomach.
At Hawaii Naturopathic Retreat we discuss feelings, learn mindfulness, process the past, grief and pain and explore ways of coping with anxiety, depression and fear. Don't let the past or future paralyze you. Live the life you deserve!