Aloha Wellness Center Grand Opening, Sunday, March 30th Featuring Fantuzzi and the Flexible Band
We are pleased to announce that Hawaii Naturopathic Retreat Center's new downtown Hilo location, Aloha Wellness Center, will hold its grand opening event on Sunday, March 30th, 2014! Please join us in the celebration from 2:30pm to 9:30pm. The event takes place downtown Hilo at 239 Haili Street.
The electrifying Fantuzzi and The Flexible Band will be performing live and are sure to elevate your soul and move your body. Fantuzzi's music is a unique combination of spiritually inspired mystic rhythms, Latin, reggae, afro-funk, and heart-song. This will also be Fantuzzi's last Big Island show before he heads out on his World Tour Celebrating his new album "Ease & Grace".
The event features an open house early afternoon with ribbon cutting ceremony, pupus, and silent auction. This will be followed by a showcase dance and movement performance.
Chef, Ian Grove, is hosting an elixir and juice bar with unique beverages and delicious nourishing organic raw cuisine. The event will provide a unique chance to see the gifted artist, Robyn Chance, creating live art during the event.
Aloha Wellness Center health practitioners and instructors will present their services and guided tours of the center will be available.
The event promises to unite The Big Island in a celebration of healing mind, body and spirit.
Join us for this very special event! We would be honored to share our new wellness center's vision and purpose with you.
GRAND OPENING EVENT
Sunday, March 30th
2:30pm – 9:30pm
Aloha Wellness Center at 239 Haili St., Hilo, HI 96720
2:30pm: No Cover – Ribbon Cutting Ceremony, Open House with Pupus, Silent Auction, Meet the Practitioners and Instructors

4:00pm: $10 Door – Raw Cuisine by Chef Ian Grove, Elixir and Juice Bar
4:30pm: Community Studio Showcase Experience – featuring Acro-yoga, Partner Dance, Group Pranayama, Qigong, Osho's Active Meditation & Trance-formation
5:30 – 8:30pm: Fantuzzi and The Flexible Band – Reggae, Latin, Afro-Funk with a Mystic Twist. Fantuzzi's LAST Big Island SHOW before he heads out on his World Tour Celebrating the NEW album "Ease & Grace". www.fantuzzimusic.com

Robyn Chance – Live Art Performance (http://robynchance.com/)
EVENT DETAILS AND ANNOUNCEMENTS on Aloha Wellness Center Facebook page – www.facebook.com/AlohaWellnessCenterHilo
FANTUZZI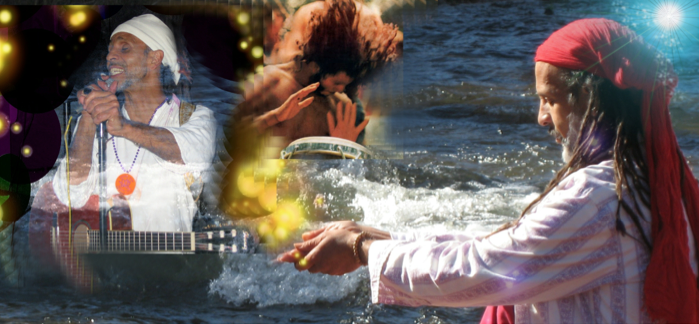 Fantuzzi: a near­-mythical creature whose natural habitat often manifests as a haze of ecstatic dance and joy vibrations at conscious festivals around the globe.
 Pursuing a journey of ecstatic exploration and a mission to share joy, love and delight in life with other beings wherever and whenever he can, Fantuzzi's been a part of the global conscious music community for over 40 years.
A unique combination of spiritually inspired mystic rhythms, latin, reggae, afro­-funk, and heart­-songs, Fantuzzi's music is sure to elevate your soul and move your body!
Fantuzzi travels throughout the world sharing outrageously powerful all­-out performances with full band, intimate acoustic gigs, and dynamic workshops on vocal coaching, drumming, body percussion, rhythm, freedom through movement and much more.
Originally from Spanish Harlem, New York, Fantuzzi's Puerto­-Rican heritage, fascinating global troubador life and extensive musical and spiritual collaborations, spice his performances and presentations with an eclectic and electrifying mix of uplifting sounds and sensations, creating transformational adventures for all who are fortunate enough to experience them.
www.fantuzzimusic.com
https://www.hawaiinaturopathicretreat.com/wp-content/uploads/2014/06/HNRGrandOpeningFlyerFullPage-1024x7911.jpg
791
1024
Nicolette Marais
http://www.hawaiinaturopathicretreat.com/wp-content/uploads/2013/04/logo11.png
Nicolette Marais
2014-03-17 18:01:39
2014-10-07 17:46:00
Don't Miss the Most Exhilarating Event of 2014