HAWAII

NATURAL DRUG REHABILITATION
      & RAW DETOXIFICATION CENTER
Now is the Time to Mind Your Body
&
Mend Your Mind
raw detoxification

psychotherapy

nutritional therapy

hydrotherapy

meditation

iv therapy
Natural Hawaii Drug Rehabilitation Center
Our Big Island Hawaii retreat center offers drug and alcohol detox and rehabilitation using the methods of raw food detox diet nutrition and holistic medicine. Our integrative health center utilizes professionals in the fields of alternative medicine, psychology and nutrition to support the body from cell to spirit.
Highly Effective & Successful Drug Treatment Centers in Hawaii & Hilo
Many drug and alcohol rehab programs substitute one drug for another, without addressing the underlying cause of addiction. Whether that cause be a biochemical imbalance, a psychological issue or a spiritual disharmony, we believe that these issues need to be addressed if true healing is going to occur.
Our residents are attended by Naturopathic physicians, experts in detoxification and safe gentle methods of brain chemistry balancing. Our team psychologists are experts in Reichian breathwork, and psychodynamic therapies.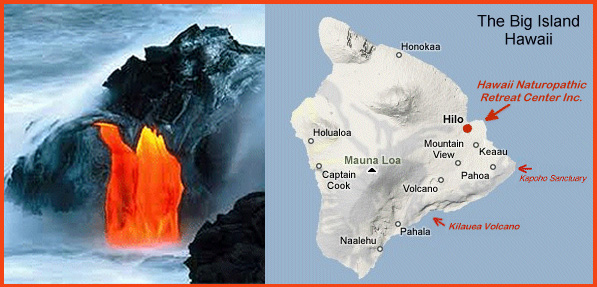 Natural Drug and Alcohol Detoxification with Raw Foods
Holistic Natural Residential Rehabilitation Programs for freedom from addiction to legal and illegal substances – drawing from Naturopathic and Detoxification medicine, Behavioral and Psychodynamic therapy approaches, Meditation, Yoga and Spiritual practices.
Note: We take only a small amount of clients, and our programs are individually designed. Our use of the ocean, the recreational activities & natural approaches facilitate recovery.